Jun 03, 2012 - 9:52am IST
Filed under Rolls-Royce, Rolls-Royce
Rolls Royce invites customers over for dinner..at the assembly line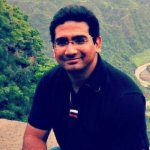 Kaustubh Shinde, They say sooner or later your passion finds you. Sometime in late 2009, I started writing for IAB and ever since then it has been a roller coaster ride for me. An amazing experience that has taught me a lot, taken me to new places, driven some great cars and met some amazing people. When you don't find me on IAB (very rarely), you will find me either at a coffee shop or an eatery or at the nearest gadget store. Hope you enjoy IAB as much as we do!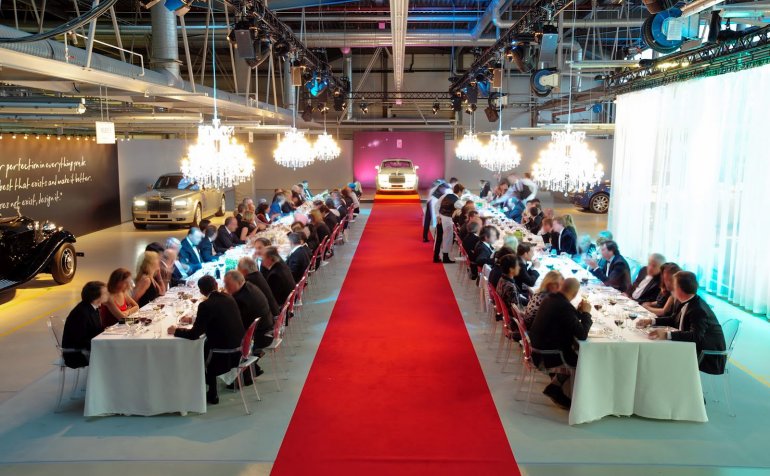 Luxury and exotic car manufacturers are very fastidious about their customer base. They regularly conduct events and parties for their elite clients to express their gratitude for supporting their brand.
While it's not unusual for luxury manufacturers to throw parties for their customers, Rolls Royce decided to have their dinner party at the assembly line.
To express the company's appreciation for its customers, British luxury brand Rolls Royce decided to host a party whose theme was 'dine on the line'. To accomplish this, for the first time in the history of Rolls Royce, the assembly line was transformed into a unique dining hall.
More than 100 select customers were invited to the unique event, all of whom arrived at the Home of Rolls-Royce in Goodwood, England in chauffeured Rolls-Royce Phantom limos or by helicopter.
We are just wondering whether any of the Indian customers were invited to the ball.
[Source: Carscoop.Blogspot.com]