Jun 22, 2012 - 10:17am IST
Filed under Mahindra, Spy pictures, Mahindra Scorpio
Scoop - Mahindra Testing Euro V engines on Scorpio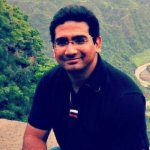 Kaustubh Shinde, They say sooner or later your passion finds you. Sometime in late 2009, I started writing for IAB and ever since then it has been a roller coaster ride for me. An amazing experience that has taught me a lot, taken me to new places, driven some great cars and met some amazing people. When you don't find me on IAB (very rarely), you will find me either at a coffee shop or an eatery or at the nearest gadget store. Hope you enjoy IAB as much as we do!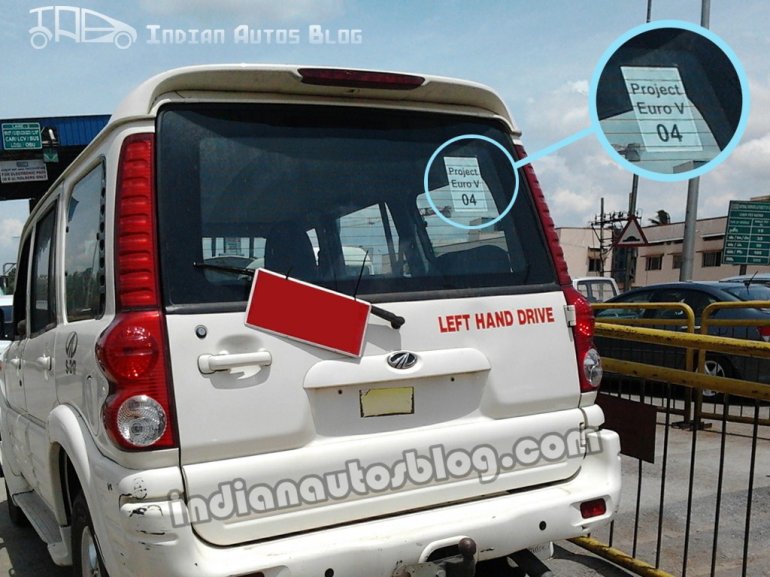 IAB fans Sai Manoj and Raj Barath have managed to reveal a scoop from the Mahindra camp. While driving on the Chennai-Bangalore-Mysore expressway, Sai spotted a Mahindra Scorpio with test plates.
Upon closer inspection, Sai reports that this Scorpio is powered by a Euro V engine. Sai also reports that there were no major changes to the body of the Scorpio indicating that this was not a next-gen platform.
The spy picture also reveals that the test mule is a left hand drive version. This clearly gives rise to the speculation that the Scorpio is all set to debut in regions currently adopting Euro V emission norms.
What if Mahindra is testing the next gen Scorpio's engine in the current Scorpio's body?
We doubt. India currently has Euro IV (Bharat Stage IV) norms in 13 major cities whereas the rest of the country follows Euro III (BS III). An inter-ministerial group constituted to discuss future auto fuel policy recommended that India should skip the Euro V norms and head straight to Euro VI as one standard norm across the country. Clearly, Mahindra would not waste time testing Euro V engines for India.
So is this an export model?
Most probably. The Euro V norms will be applicable till the last day of 2014 in Europe and America. Starting 2015, Euro V norms will be scrapped in favor of Euro VI. Considering Mahindra has been eyeing the US and European markets for a very long time, it is easy to assume that this is an export model only. That gives Mahindra a good two years to establish the Scorpio as a brand in western markets.
Do you know the exact story behind the Scorpio Euro V on test? Let us know in the comment box below.