Jun 19, 2012 - 5:34pm IST
Filed under Spy pictures, Mahindra Xylo, Mahindra mini Xylo
Spied: Mahindra Mini Xylo gets a fancy wheel cover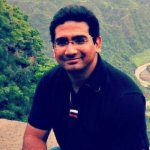 Kaustubh Shinde, They say sooner or later your passion finds you. Sometime in late 2009, I started writing for IAB and ever since then it has been a roller coaster ride for me. An amazing experience that has taught me a lot, taken me to new places, driven some great cars and met some amazing people. When you don't find me on IAB (very rarely), you will find me either at a coffee shop or an eatery or at the nearest gadget store. Hope you enjoy IAB as much as we do!
Our man Santhana Kumar is at it again. Yesterday, he sent us a spyshots of the Rexton testing in Tamil Nadu. Today, he has sent us spyshots of the Mini Xylo testing in Chennai.
While there are so many spyshots of the Mini Xylo testing in India and abroad, these ones reveal a fancy new wheel cover.
Considering manufacturers generally do not give an alloy spare wheel to save cost, it is a pleasant surprise to us to see one here, especially when considering the Mini Xylo is shaping up to start a price war.
Santhana claims that the vehicle caught testing over here is a top-end variant because it had body colored handles, alloy wheels and a rear wiper. The basis of his presumptions are that there was another test mule along with this one which had no alloy wheels or a rear wiper.
The Mahindra Mini Xylo could be the underdog of the upcoming compact Crossover war. Mahindra is very tight lipped about the launch of the Mini Xylo but is a quite easy to presume that Mahindra will launch the Mini Xylo in the festive season to gain maximum traction.