May 26, 2012 - 11:25am IST
Filed under Tata Motors, tata motors
Tata Motors takes the Vista to Spain; Aria and Xenon to follow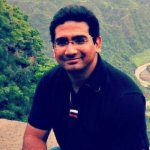 Kaustubh Shinde, They say sooner or later your passion finds you. Sometime in late 2009, I started writing for IAB and ever since then it has been a roller coaster ride for me. An amazing experience that has taught me a lot, taken me to new places, driven some great cars and met some amazing people. When you don't find me on IAB (very rarely), you will find me either at a coffee shop or an eatery or at the nearest gadget store. Hope you enjoy IAB as much as we do!
The Spanish economy may be trembling under the economic crisis but that hasn't stopped Tata Motors from launching the Tata Vista in Spain. The Vista is a replacement to the Indica which was launched in Spain back in 2008.
The launch was expected to happen in April but due to some reason was delayed to May.
A new importer Nijuler Automoción has been assigned to distribute the Vista in Spain. The Vista's replaces the Indica which cannot be sold due to emission norms for price tag of €7,960 (around 5.51 lakhs).
Interestingly, this is the old Vista which is being exported and not the facelifted model which has the Manza's face. Our sources tell us that soon the Aria and Xenon will join the Vista in Spain.
This is indeed a bold move because the Spanish market is in a complete recession. In April, passenger vehicle registrations numbered only 56,250 units according to the local governing body. We hope that this bold move pays off for Tata Motors.
[Sources: just-auto.com and Facebook.com]