Feb 09, 2012 - 10:30am IST
Filed under Uncategorized, Tata Nano, Tata Nano Valentines Day, Tata Nano Valentines edition
Tata Nano Valentine Edition - How will your partner react?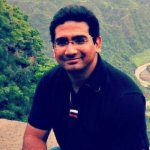 Kaustubh Shinde, They say sooner or later your passion finds you. Sometime in late 2009, I started writing for IAB and ever since then it has been a roller coaster ride for me. An amazing experience that has taught me a lot, taken me to new places, driven some great cars and met some amazing people. When you don't find me on IAB (very rarely), you will find me either at a coffee shop or an eatery or at the nearest gadget store. Hope you enjoy IAB as much as we do!
Valentine's day is just around the corner. Your partner's expectations are touching new highs. Roses, chocolates and champagne are just too bourgeois for your liking? Want to make your valentine feel really special? We have just the thing for you!
Tata Motors Goa dealer Auto Industries has launched a special Tata Nano Valentines Edition in Goa. Essentially, it's a Tata Nano CX with some added features such as:
Integrated Tata Audio /MP3 System with USB
A Pen drive on which one can store your favorite songs
A Mobile phone along with a phone holder stand
Remote Central locking
Fog lamps
Air freshener
Protective Sunfilm
Mats and Mudflaps
Valentine special exterior graphics
And the cost of all this malarkey? Approximately Rs 20,000 more than the normal Nano CX. Yes, we know that this is just some marketing gimmickry to cash in on the opportunity. But pretty innovative we must say!
So will you make your Valentine feel special with this Nano?
[Source: GoaonWheels.com]