Oct 07, 2011 - 6:48am IST
Filed under Land Rover, 2013 Range Rover
Next Gen Range Rover goes dieting; Debut in 2012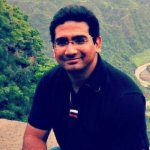 Kaustubh Shinde, They say sooner or later your passion finds you. Sometime in late 2009, I started writing for IAB and ever since then it has been a roller coaster ride for me. An amazing experience that has taught me a lot, taken me to new places, driven some great cars and met some amazing people. When you don't find me on IAB (very rarely), you will find me either at a coffee shop or an eatery or at the nearest gadget store. Hope you enjoy IAB as much as we do!
Land Rover has started testing the fourth generation Range Rover. However, a new report from Autocar.co.uk confirms that this new generation Range Rover will be radically different to its previous generation.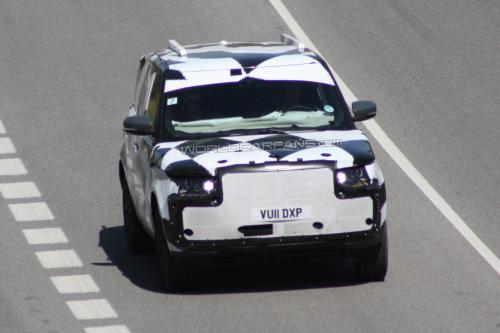 Codenamed L405, 2013 Range Rover will be based on the XJ platform but with a unique bulkhead, suspension mounts, seating position and subframes. It will be built around a new pressed aluminum monocoque that is expected to shave off nearly 990 pounds of its weight. It will be slightly wider and around 25mm longer than the Mk3. The new architecture has released 125mm in legroom.
The design of the new SUV will be very much influenced by the Evoque. The new Range Rover will have a steeply raked windscreen and a sloping roofline. The substantial headlamps and rear light clusters will be much slimmer and less obtrusive. Even the vent in the front wing will be dramatically slanted, reflecting the angle of the windscreen.
The interior will be heavily influenced by the current Autobiography Ultimate Edition. The company is trying to achieve "Bentley levels of craftsmanship and quality". The Range Rover is also expected to share a new electrical architecture with the XJ.
The new SUV will be powered by the same basic range of V6 and V8 diesels and V8 and supercharged V8 petrols. There is also a possibility of ditching the V8s and opting for supercharged V6. A plug-in hybrid version is also in the works which is expected to use a 69kW electric motor with a 14kWh battery, giving it the ability to cover about 20 miles on pure electricity. All engines will be mated to an 8 speed gearbox which will do the cog shifting duties.
This will be the first major upgrade after BMW designed the Range Rover 11 years back. The price for all this new and improved technology is a tad over £100,000 in some guises. The new Range Rover is expected to debut in the fall of 2012. Until then, we will keep you posted on the developments.
[Source - AutoCar.co.uk via WorldCarFans.com ]