Dec 25, 2010 - 6:50am IST
Filed under Mahindra, Mahindra Thar, Thar
Christmas Special - A Close look at the Mahindra Thar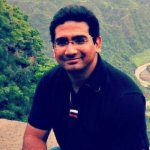 Kaustubh Shinde, They say sooner or later your passion finds you. Sometime in late 2009, I started writing for IAB and ever since then it has been a roller coaster ride for me. An amazing experience that has taught me a lot, taken me to new places, driven some great cars and met some amazing people. When you don't find me on IAB (very rarely), you will find me either at a coffee shop or an eatery or at the nearest gadget store. Hope you enjoy IAB as much as we do!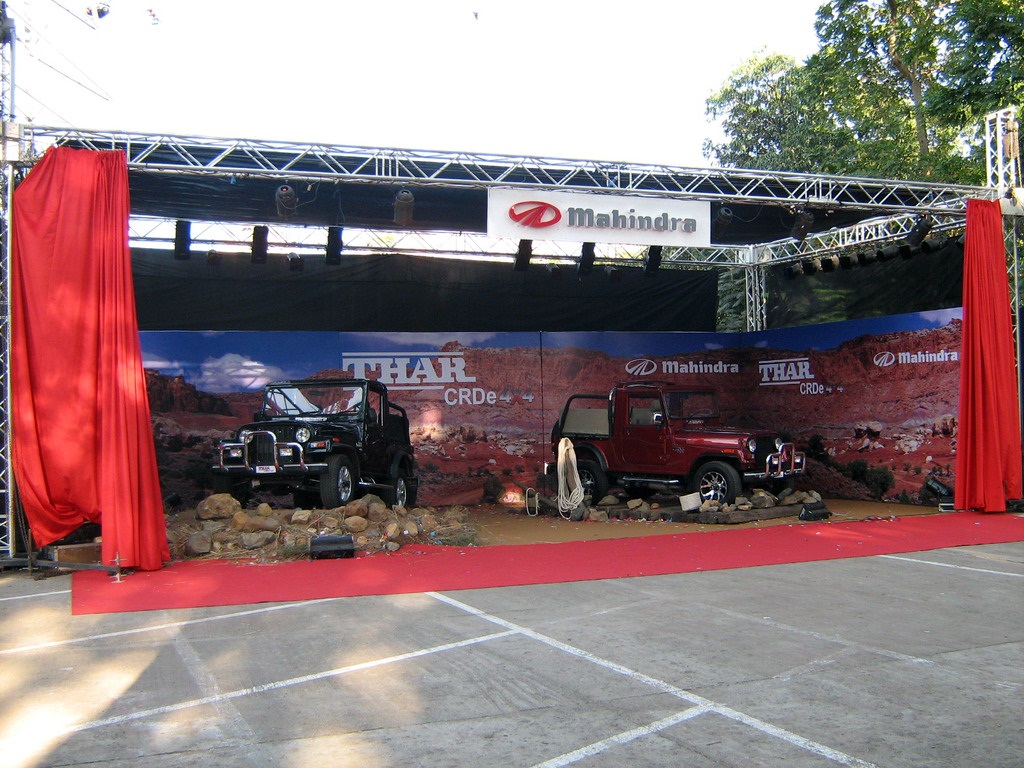 To all the Jeepers in India, I am sure you are much chuffed about what happened this week. Your dreams have been fulfilled. The Mahindra Santa has finally delivered The Thar as a Christmas present. No longer do you have to search for Mahindra Classics in the used car market and then spend a fortune on re-doing them.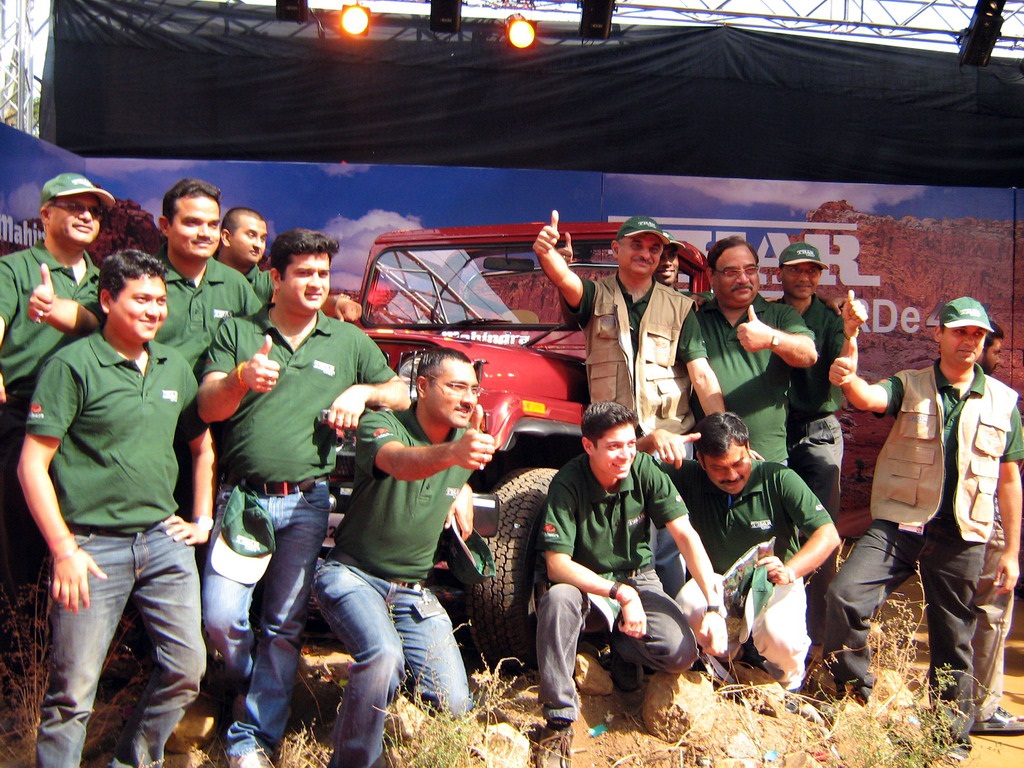 If you are a true-blue Jeeper, you must have tuned in to the live webcast of the launch (which BTW get a thumbs up from us, we believe that more manufactures should join the fray). There were a few hiccups during the presentation; nonetheless, the Mahindra boys managed it decently.
Displayed at the Auto Expo 2010, The Mahindra Thar is an evolved version of the Mahindra Legend that was launched to celebrate Mahindra's 60th year anniversary way back in 2005. Since then it was only limited to the export markets for Europe and Africa.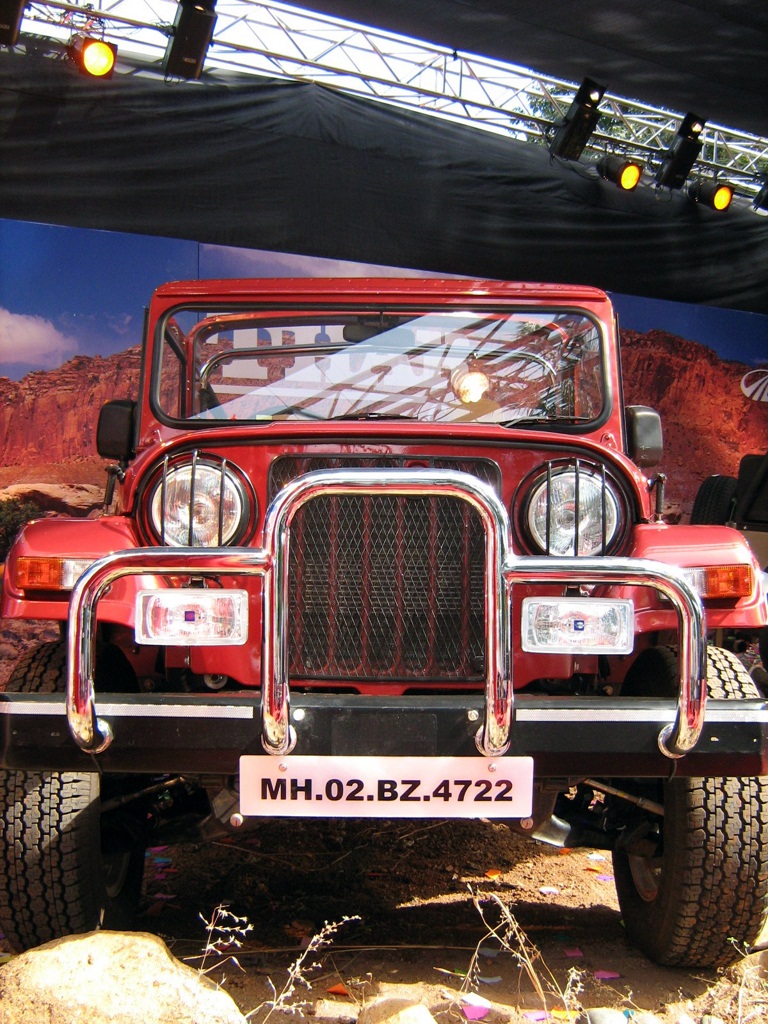 Back in India, this car (oh sorry, Jeep) is launched as a successor to the Mahindra CJ340 (a.k.a the Classic). The design of the car is almost unchanged from the Classic, the only difference being the Classic had a seating of 2 people in the back and the Thar can manage 4 (although only barely).
The Thar comes with 2 engine options.
2.5L CRDe engine 77 kw (105 BHP) – BS IV compliant
2.5L DI engine 77 kw (105 BHP) - BS III compliant
The engine is very smooth and very torqy, just what one requires in an off-roading machine. The whole jeep is built on the ladder frame chassis with independent front suspension and leaf springs at the rear. The ground clearance is massive and the car can manage anything in its stride. Mahindra says the Thar can manage 46 degree approach angles and 30 degree departure angles (and judging by the test drive, we trust them on this one).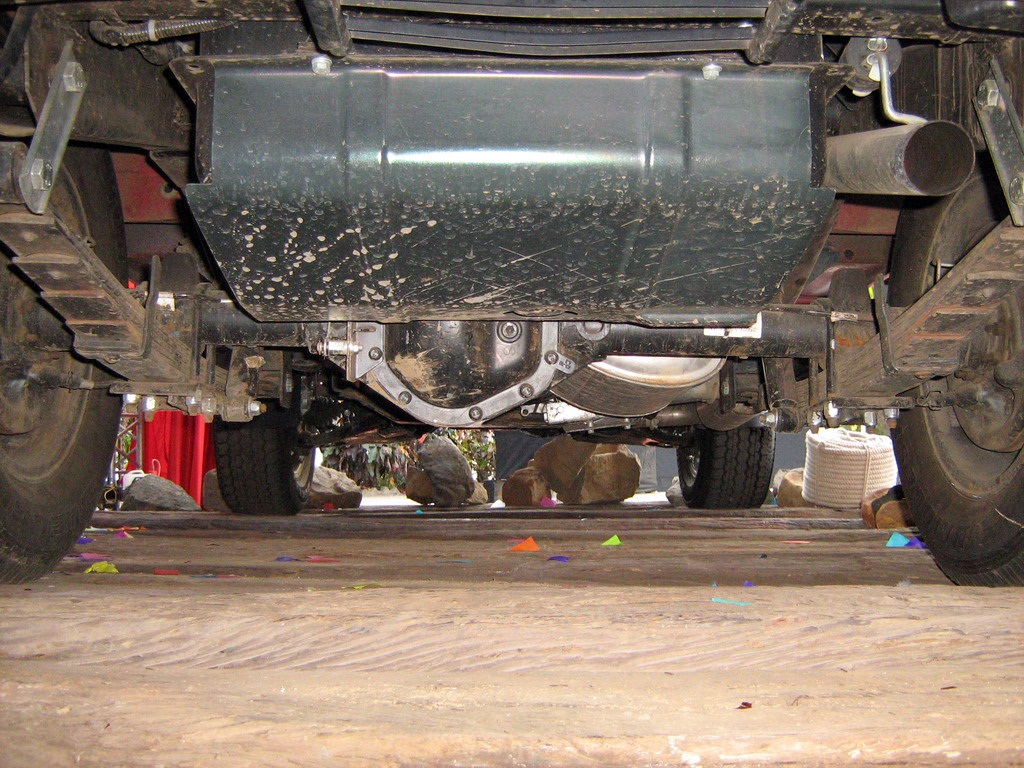 Step into the car (and one really 'steps into the car' because the floor is very low than the doorline) and there is a familiar bolero 3-spoke steering that welcomes you. Once you are in the car, you are immediately reminded that this is a Man's car because everything is very hard and everything is inaccessible. Even simple task like adjusting your seats, requires brute force.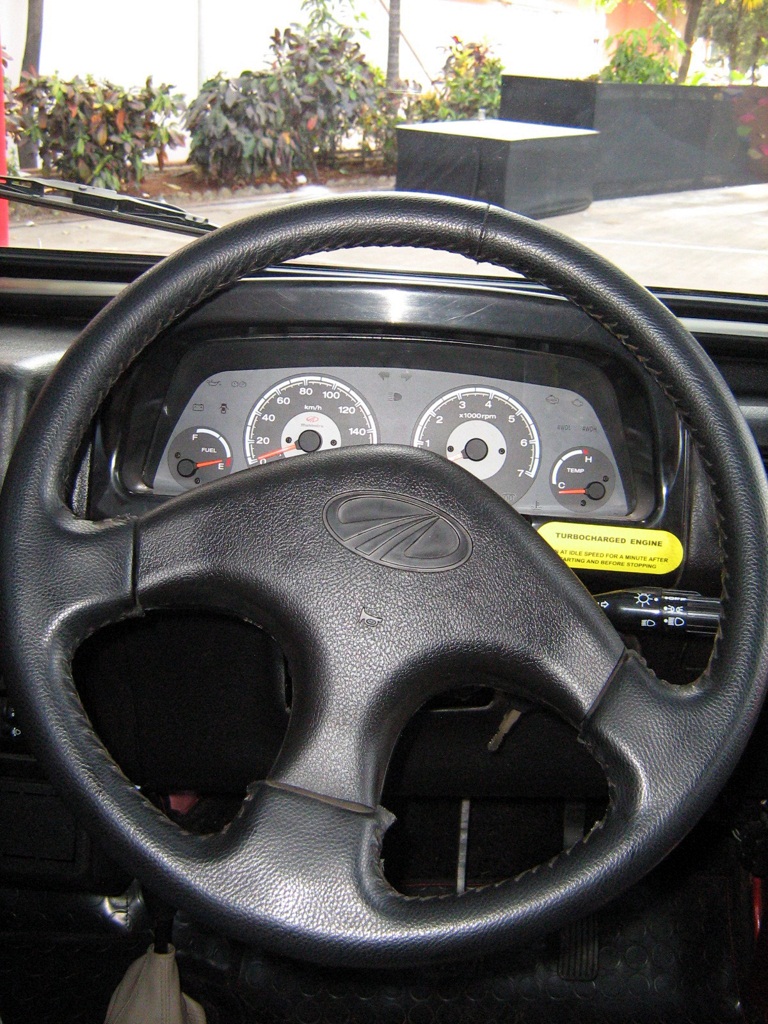 Because Mahindra has pitted it as an 'ultimate off road vehicle', the Thar comes well equipped with a 2.48 low ratio transfer box. But it is not next to the main gear lever like an Endy or a Fortuner. It is very inaccessible as one needs to really bend down with neck below the steering wheel to check whether you are in high or low. Same goes for the handbrake which is flat-leveled to the floor.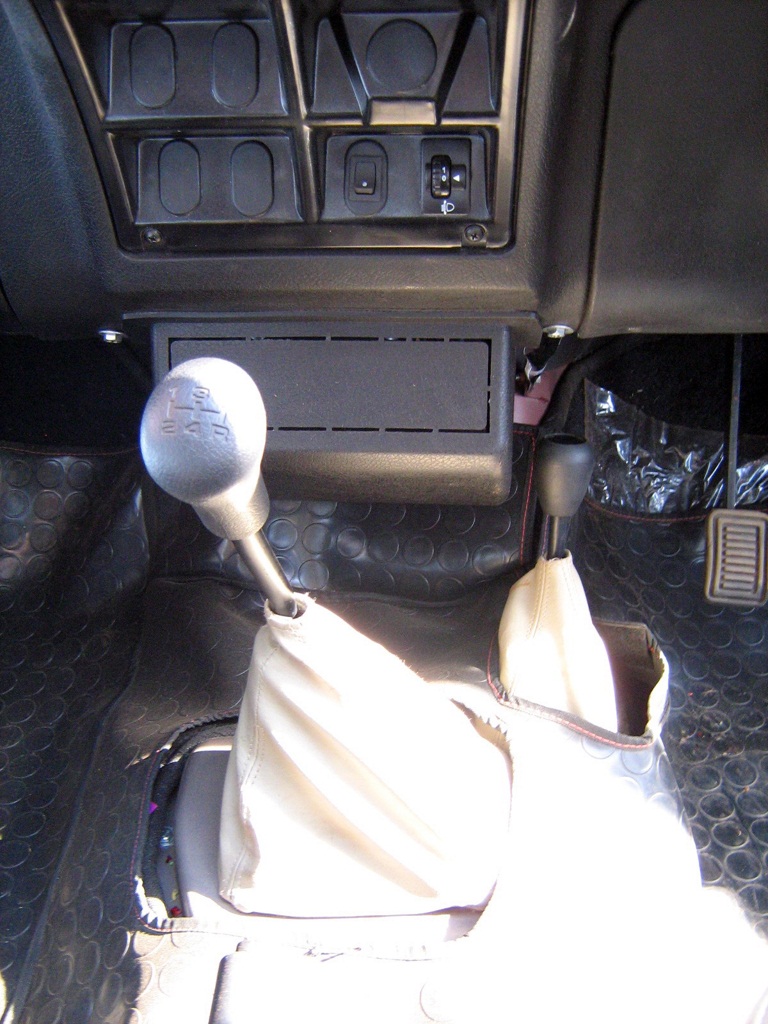 The Thar is 'AC ready' and not 'AC equipped', so you can install an AC later if you want but don't expect it as default. The interior quality is nothing to harp about (although if you get the 'point' of this vehicle, that's not really a bummer as such). The jeep does come with simple vanities like bucket seats and power steering.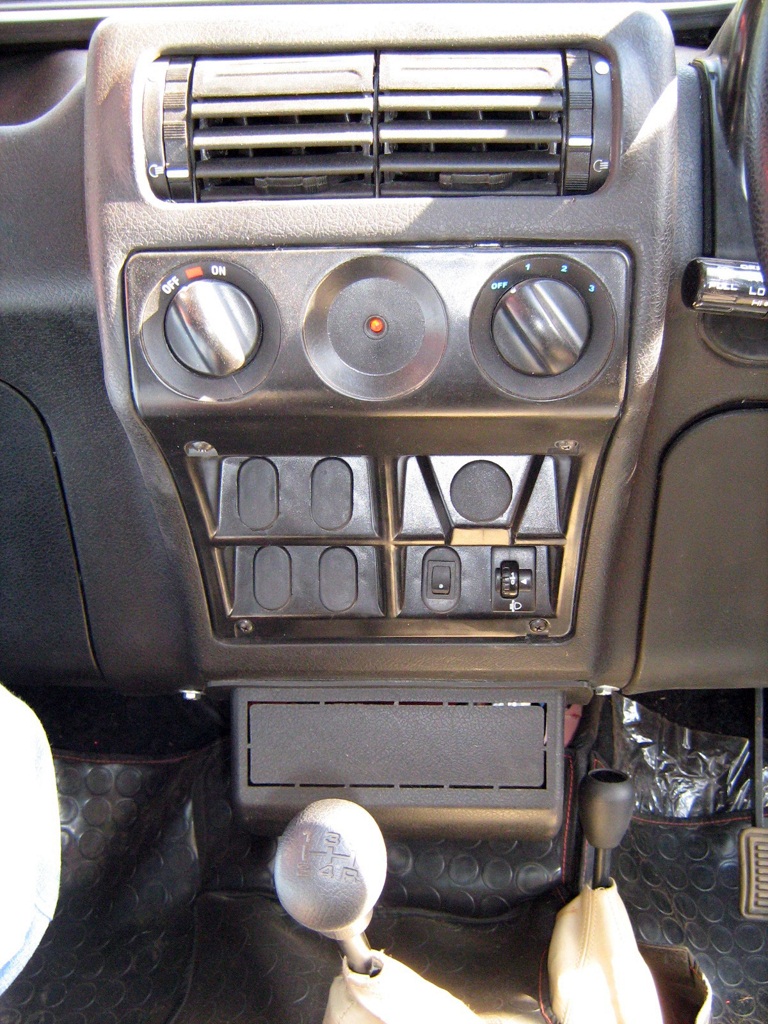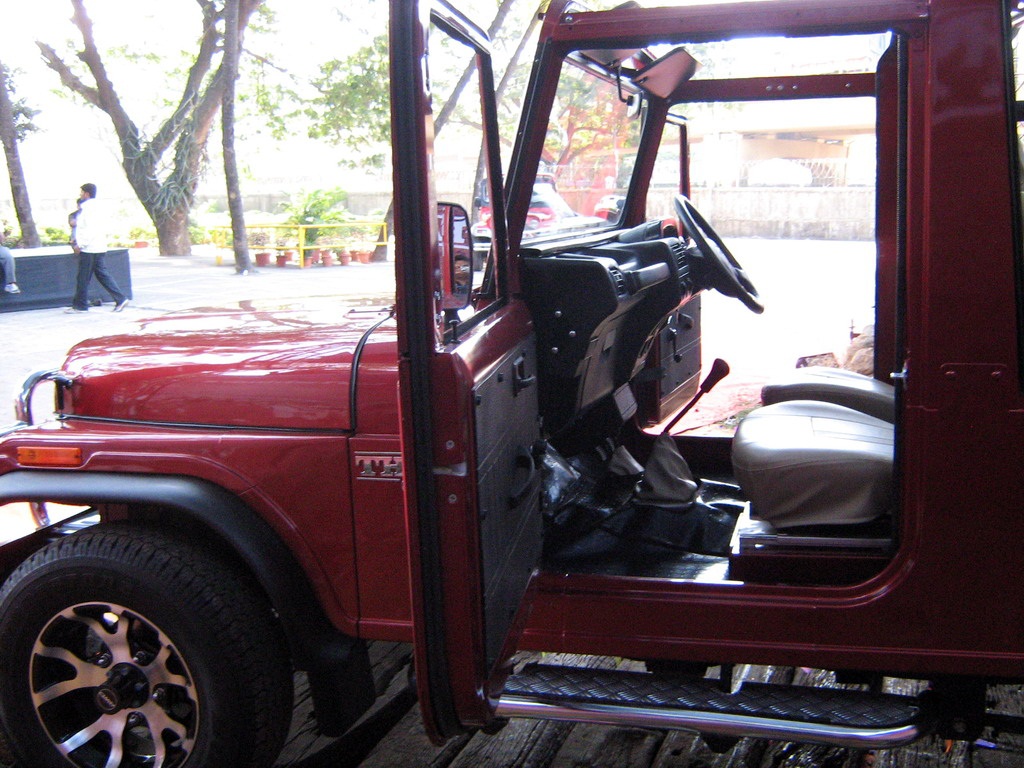 The ride quality is plain old jeep - everything rattles and everything creeks. And because the suspension set up is soft to make it off road worthy, on the road it wallows a lot. But if you feel like you will be thrown out of the car, there are a lot of handles and bars that you can hold on to ;)
The Mahindra Thar is clearly not your first car, trust me you are better off in any public transport whatsoever. But it can be your weekend 'fun' vehicle if you are an off-roading enthusiast. However, we highly recommend you get the 'Adventure' model from Mahindra Customs. The standard Thar is more agrarian than lifestyle, but the Adventure model is properly 'Cool'. A fully prepped up Adventure can be endless customized and will cost you 2-3 lakhs over and above the price of your Thar.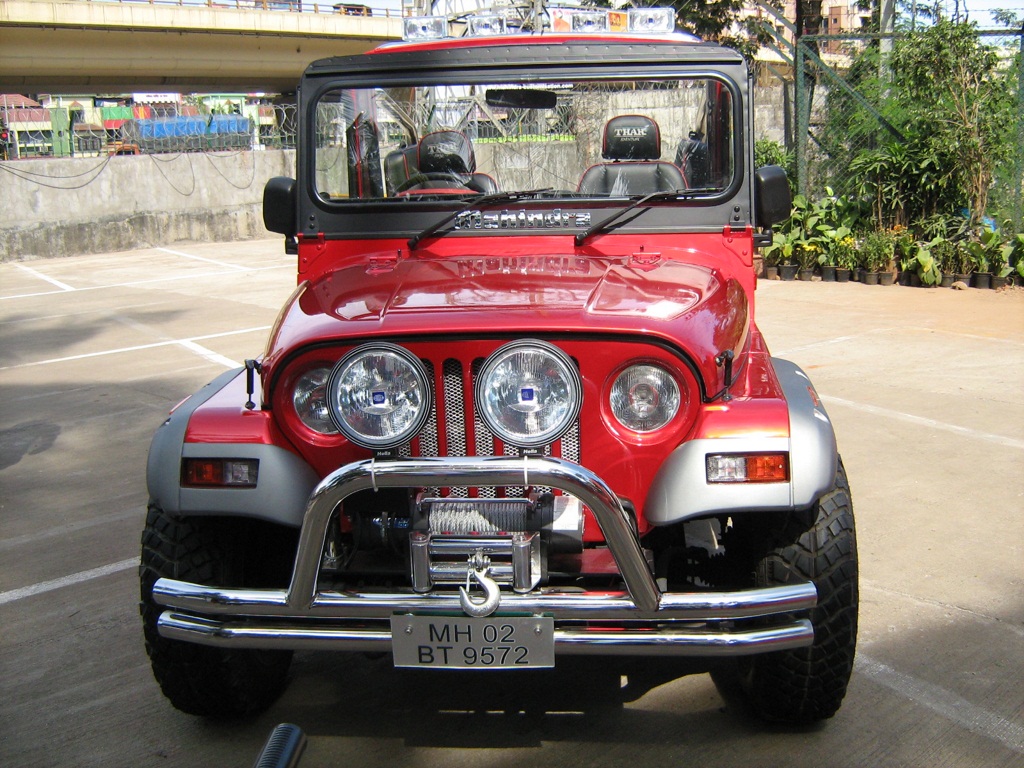 Of course we are not going to leave you at that.  There is an extensive gallery that you can browse through for a detailed look at the jeep. Your comments are welcomed and expected as always :)
Mahindra Thar Image Gallery