Dec 23, 2009 - 6:34pm IST
Filed under Toyota, Toyota Land Cruiser Prado
We're back from the Prado launch with lots to share!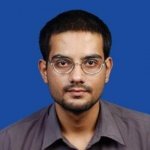 Shrawan Raja, I'm the Founder & CEO of IndianAutosBlog.com. I love teamwork and talking about cars.
Information and images of the LC Prado will be posted today. Toyota's management spoke out on several topics which has been bothering us, and we will discuss it in detail today in another post.