Dec 01, 2009 - 4:20am IST
Filed under Mitsubishi, Renderings, 2012 Mitsubishi Outlander
Rendering - Future Mitsubishi Outlander?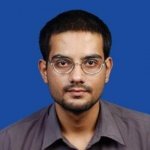 Shrawan Raja, I'm the Founder & CEO of IndianAutosBlog.com. I love teamwork and talking about cars.
The image Vince Burlapp uploaded on his site has created quite a stir with people around the globe. Vince says this is a 2D interpretation of the next generation Mitsubishi Outlander.
It looks nothing like the present Outlander. The image clarity isn't helping with getting an idea. We have absolutely no information on the future Outlander. All we can do now is show you this image and wait for more information.
Source -Vince Burlapp