Nov 26, 2009 - 6:14am IST
Filed under Ford, Ford Figo
Video - Scott Strong explains the design of Ford Figo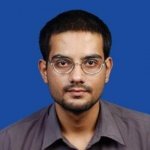 Shrawan Raja, I'm the Founder & CEO of IndianAutosBlog.com. I love teamwork and talking about cars.
Scott Strong, Design Director for Ford Asia Pacific and Africa, introduces the exterior design of the new Ford Figo.
I just saw a pack of Ford Figos in Chennai city traffic with "On Test" written on their rear windshields. They have good road presence, the long wheelbase and lesser ground clearance go well with the glass area of the car. The headlamps especially, are very unique and lend it a rich appearance. I think black and dark grey are the most attractive colors on this car.