Nov 16, 2009 - 12:04pm IST
Filed under Bearly Cruzin Classic Car and Motorcycle Show, Bullet Classic C5, Royal Enfield Bullet Classic C5, Royal Enfield
Royal Enfield Bullet Classic C5 wins Best Bike trophy
Paranjay Dutt, Likes to read, write, and talk about automobiles whenever he can. The rest of the time, he can be seen behind his camera. Totally fails at writing Author Info, though.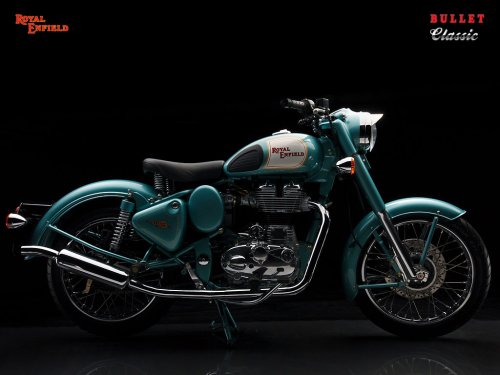 The 500C is getting recognition far away from its homeland
This surely is a good news for all the Royal Enfield lovers.
The recently launched Bullet Classic C5 motorcycle has won this year's trophy for Best Bike (Metric-Stock) at the Bearly Cruzin Classic Car and Motorcycle Show in Arizona.
Royal Enfield Bullet 500 Classic Image Slideshow
If you're not able to view the slideshow above, view the images directly at the Royal Enfield Bullet 500 Classic Image Gallery
Source - Enfield Motorcycles Blog