Nov 20, 2009 - 9:35am IST
Filed under Royal Enfield, Royal Enfield
Royal Enfield aiming at 50000 units' sale in 2009
Ashwin Ram N P, Ashwin is a guy with a slightly unorthodox perception of everything. His struggle to choose a career path, between art and automotive engineering, has landed him in the field of auto journalism, where he has paved way for himself to practise both.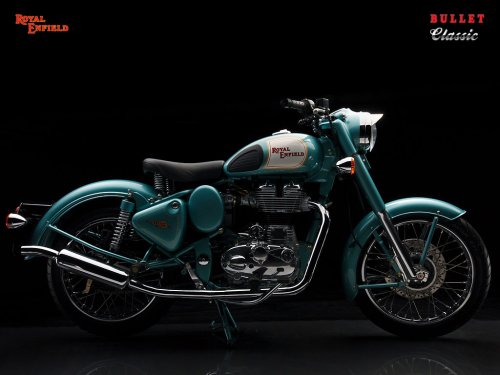 Sales of Royal Enfield has been growing despite the industry slump recently
Royal Enfield has projected sales of 50,000 units in 2009 which is a 15% increase compared to last year. The company has been quite stable in this period of slowdown and has recently launched Bullet variant Classic 500.
The company has shown a steady growth of 15-18% in the past few years and there hasn't been much impact on it even in this slump period.
Shaji Koshy, head of sales and marketing -
Our aim is to touch 1 lakh bikes by 2013. Sales are growing in the metros with more people with disposable incomes, particularly from the IT sector, keen on riding Bullet for long drives.
Royal Enfield Bullet 500 Classic Image Slideshow
If you're not able to view the slideshow above, view the images directly at the Royal Enfield Bullet 500 Classic Image Gallery
Source - ET