Oct 20, 2009 - 9:22am IST
Filed under Renderings, New Nissan Micra/March, Nissan Micra
Rendering - Nissan Micra 3D and Colored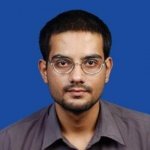 Shrawan Raja, I'm the Founder & CEO of IndianAutosBlog.com. I love teamwork and talking about cars.
Based on the mesh drawings of the new Nissan Micra leaked online yesterday, Headlight magazine has published colored shots of select angles. While the car isn't all that good looking, one must also understand it will look different in flesh and an image editing program cannot replicate every detail.
We'll have to wait for spy shots or leaked images to decide how appealing the vehicle is.
Source - Headlight Magazine