Sep 08, 2009 - 7:24am IST
Filed under Hyundai, Spy pictures, Hyundai Santa Fe, siam, H S Lheem, Dhaula Kuan
Spied - Exclusive Hyundai Santa Fe shots in India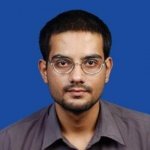 Shrawan Raja, I'm the Founder & CEO of IndianAutosBlog.com. I love teamwork and talking about cars.
Hyundai Motor India Managing Director H S Lheem, announced the Sante Fe's arrival in India next year at the SIAM convention held last month. But the spy shot of the Sante Fe you see here was scooped in Dhaula Kuan, Delhi by one of our close followers. It was coming from South Delhi and moving towards West Delhi, 6-7 months back.
The variants, details on engine options and prices are unknowns today. The vehicle could be made official at the all-important Delhi Auto Expo in January next year, but even that is pure speculation.