Sep 16, 2009 - 8:53am IST
Filed under Nissan, new Nissan Teana, new Nissan X-Trail
New Nissan X-Trail, Teana launch happening as we speak; Price UPDATED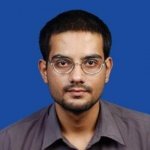 Shrawan Raja, I'm the Founder & CEO of IndianAutosBlog.com. I love teamwork and talking about cars.
Update 2 - Prices announced (ex-showroom Delhi) -
New X-Trial -
X-Trail LE - 20.81 lakh
X-Trail SLK - 23.81 lakh
X-Trail SLK Automatic - 25.08 lakh
New Teana -
Teana 2.5 XL - 21.03 lakh
Teana 2.5XV - 25.40 lakh
Update 1 - Our man Madhok, who is at the Taj Lands End in the country's financial capital, covering the launch of the new Nissan Teana and X-Trail informs me the function is on its way and the vehicles are ready to be unveiled.
We'll be bringing you the official press release, price, details discussed during the launch and jaw-dropping photographs (nothing else results when Madhok starts clicking) in the next few hours. Keep watching this space for more updates.