Sep 09, 2009 - 9:56am IST
Filed under Ford, New Ford Endeavour
New Ford Endeavour launch - Press Release - Safety Features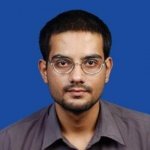 Shrawan Raja, I'm the Founder & CEO of IndianAutosBlog.com. I love teamwork and talking about cars.
New Ford Endeavour - Safety Features
* The new 2009 Endeavour is the most capable seven-seat SUV on the road with surprising levels of comfort, safety and refinement
* The new Ford Endeavour is the only vehicle in its segment to offer side air bags, part of an array of active and passive safety features in the vehicle. These 18-litre bags are designed to protect the head and thorax in the event of a side impact
* The new Endeavour is also equipped with dual-stage front air bags for driver and passenger
* The air bags work in conjunction with three-point safety belts with Load limiters, another Ford safety distinction. The front safety belts are equipped with pre-tensioners, which are designed to maximize protection in the event of an impact by cinching the belts taut around the occupants
* The new Endeavour protective body structure features door intrusion beams and reinforced A, B and C-pillars to manage crash forces away from the driver and passengers and maintain the shape and integrity of the passenger safety cell
* A commanding driving position provides excellent visibility for the driver
* Active safety features – designed to help the driver avoid an accident – include the Endeavour braking system, which features Anti-Lock Braking (ABS) and Electronic Brake force Distribution (EBD). A load-sensing proportioning valve is incorporated to tailor stopping capabilities for optimal control, including laden conditions
* The new Ford Endeavour also incorporates Ford's unique Passive Anti-Theft System (PATS), for improved vehicle security. A uniquely coded computer chip is included on the ignition key to ensure the vehicle will not start without the correct key.