Sep 15, 2009 - 9:27am IST
Filed under Chevrolet, Special Edition, Chevrolet Aveo, U.K
Chevrolet Aveo gets new jewels in the U.K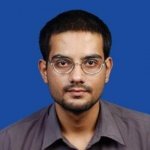 Shrawan Raja, I'm the Founder & CEO of IndianAutosBlog.com. I love teamwork and talking about cars.
GM has launched a new styling package for the Chevrolet Aveo in the UK. This pack is applicable only for the 3-door model, but as we have seen in the past, only a matter of time before the 5-door gets the same creaming.
The styling pack consists of front and rear spoilers, side skirts, floor mats, chrome exhaust tailpipe and skid plates and chrome-effect door handles and interior air vents. Metallic paint is also included.
Cool or uncool?
Source - ZER Customs