Jul 04, 2009 - 10:37am IST
Filed under Yamaha, Yamaha Fazer 150, Yamaha Fazer 150 India, Yamaha Fazer 150 Images, Yamaha Fazer 150 pictures
Yamaha Fazer 150 undisguised photographs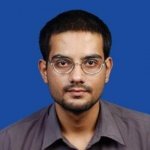 Shrawan Raja, I'm the Founder & CEO of IndianAutosBlog.com. I love teamwork and talking about cars.
A big thank you to reader Kamal who sent in these clear and undisguised shots of the Yamaha Fazer 150. The specifications of the new motorcycle is not known at this point, reports state the FZ 16's engine, gearbox and frame will serve this bike as well.
From the design point of view, this motorcycle is a regular FZ with a half-fairing. It will be launched on the 6th of this month which is when we we will bring you all the required information.
Source - Juz pictures