Jul 25, 2009 - 9:13pm IST
Filed under
Announcements
We'll be back today evening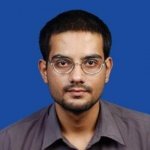 Shrawan Raja, I'm the Founder & CEO of IndianAutosBlog.com. I love teamwork and talking about cars.
We've been stuck with another issue, which needed out total attention. Since time is limited, we felt we would address it, figure out the fix, and then return back to keyboard to resume updating the blog.
We'll be back today evening with news, and the engine, gearbox part of the Linea review.