Jul 06, 2009 - 8:37pm IST
Filed under Suzuki, Spy pictures, Maruti Suzuki Kizashi, Canada, 2010 Suzuki Kizashi
Video - 2010 Suzuki Kizashi in Canada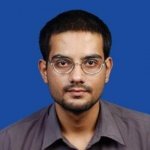 Shrawan Raja, I'm the Founder & CEO of IndianAutosBlog.com. I love teamwork and talking about cars.
The owner of the video spotted the 2010 Suzuki Kizashi in Ontario, Canada a few days back. He claims the car is as big as the Honda Accord.
To know more about this car, visit the Suzuki Kizashi category page for the complete list of posts.