Jul 06, 2009 - 8:26pm IST
Filed under 2010 Land Cruiser Prado, 2010 Prado Interiors, Toyota, Spy pictures
Spied - 2010 Land Cruiser Prado interiors
Ashwin Ram N P, Ashwin is a guy with a slightly unorthodox perception of everything. His struggle to choose a career path, between art and automotive engineering, has landed him in the field of auto journalism, where he has paved way for himself to practise both.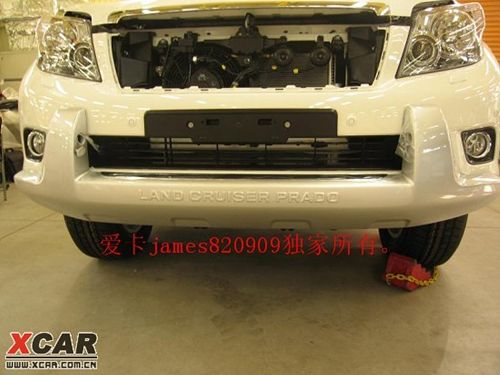 From being rendered in China, to being caught undisguised in Arabia, the 2010 Land Cruiser Prado has been a world car in every sense of the term.
Now we have here, a few photographs of the new Prado being assembled at a plant in China. No official information is available at this point, changes as we laid out earlier, would be very little under the skin.
The first set of images evoked a lot of negative reaction, some say the design team did not have a direction, spoiling the lines of the existing Prado.
Good or bad, the 2010 Prado is one of those cars which we have tracked every inch of the way.
Source - XCar