Jun 17, 2009 - 9:40am IST
Filed under Fiat, Fiat Grande Punto launch
Update 3 - Fiat Grande Punto Launch - India-spec Grande Punto Brochure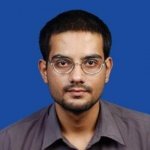 Shrawan Raja, I'm the Founder & CEO of IndianAutosBlog.com. I love teamwork and talking about cars.
The third update on the Fiat Grande Punto India launch consists of a brochure with all information on the India-spec Grande Punto handed to us by Fiat in Delhi.  Click through to read it.
In the following updates, we will bring you photographs as well as information disclosed from the press conference. So stay tuned!
if by any chance you are not able to view the document above, try visiting the Fiat Grande Punto India brochure directly