Jun 22, 2009 - 11:08am IST
Filed under teaser, Announcements
Teaser 2 - We drove this a while ago
Paranjay Dutt, Likes to read, write, and talk about automobiles whenever he can. The rest of the time, he can be seen behind his camera. Totally fails at writing Author Info, though.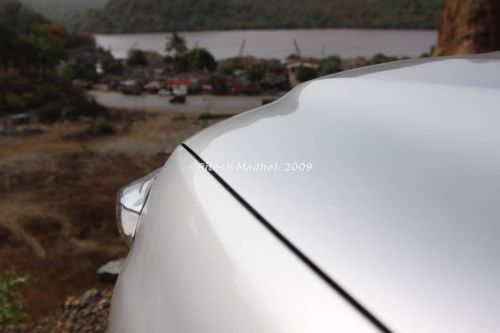 The second teaser, as it should, gives nothing away, or maybe just a little. Within minutes after the 1st teaser was posted, we got emails filled with guesses ranging from Ford pickup trucks to Chevrolet Spark. I don't know how someone could judge this as a Chevrolet Spark.
Keep guessing, we have a lot more coming up today including the first part of this vehicle's review.