May 14, 2009 - 8:04pm IST
Filed under 2013, VW Up! electric car, India, Volkswagen
VW Up! electric version enters markets by 2013
Ashwin Ram N P, Ashwin is a guy with a slightly unorthodox perception of everything. His struggle to choose a career path, between art and automotive engineering, has landed him in the field of auto journalism, where he has paved way for himself to practise both.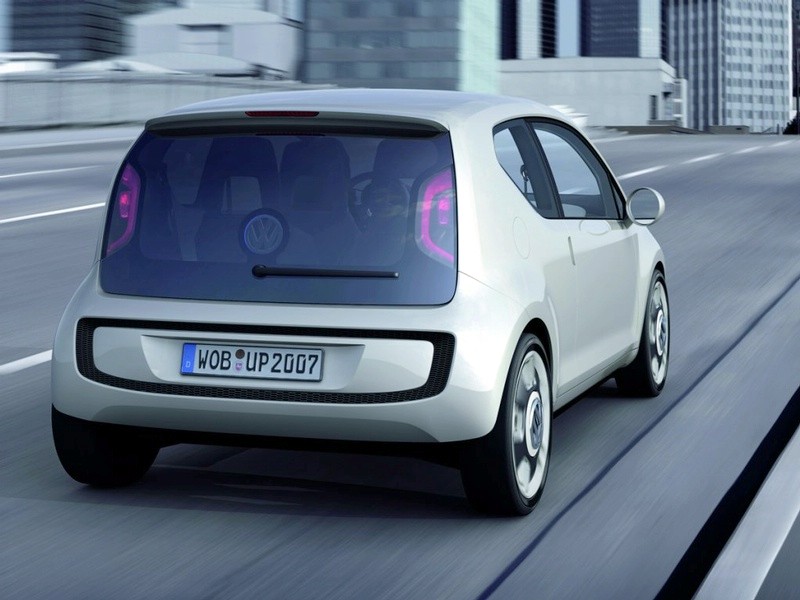 This car should compete with certain variants of the Tata Nano. We're keeping a close eye on it and this is among the many many updates we'll provide you through the forthcoming months.
The VW Up! will be built in India eventually, and we even performed a case study to analyze what they could do with the platform. Now, AutoTelegraaf reports the electric version of the car will be released by 2013.
VW plans to sell 500,000 Up!'s a year and the variants have to plenty to achieve such a tall order. In India, the VW Up's platform could have been used consistently before the electric car arrives.
By then Hyundai, Ford and the others would have also instituted their electric models in the Indian market.
Hybrid variants will also spawn out of this platform. A concept named Up! blue plug-in hybrid concept with an estimated range of 65 miles on battery power alone from 2007 is at VW R&D's disposal.
The VW Up! will come by 2011 in petrol and diesel versions. Skoda will use the platform to roll out its small car, while SEAT's small car will also be born out of it.