May 13, 2009 - 8:14pm IST
Filed under Porsche, Porsche Panamera, Porsche Panamera driving shots
Video - Official Porsche Panamera driving footage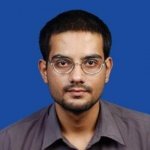 Shrawan Raja, I'm the Founder & CEO of IndianAutosBlog.com. I love teamwork and talking about cars.
If you can put up with the orchestra playing in the background, this is as good as you'll ever see it. The Porsche Panamera driving footage brings out the unmistakably crisp and fluent road presence it gathers once in motion and I needn't work my brain to come up with exactly what I felt after I'm done watching the video.
And the final few seconds show the dashboard, central instruments, buttons and gauges. I think the finest German artists and sculptors worked full time with Porsche to create such an effect.