May 07, 2009 - 5:19am IST
Filed under Porsche Panamera Carbio, Porsche Panamera Convertible, Porsche Panamera, Porsche, Renderings
Rendering - Porsche Panamera Convertible
Ashwin Ram N P, Ashwin is a guy with a slightly unorthodox perception of everything. His struggle to choose a career path, between art and automotive engineering, has landed him in the field of auto journalism, where he has paved way for himself to practise both.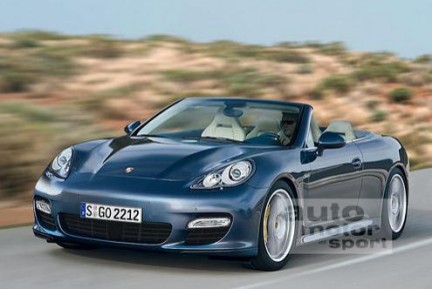 As India awaits the arrival of the Porsche Panamera, rumors are doing rounds in the international automobile arena on a possible Porsche Panamera convertible.
The Porsche Panamera convertible is very much possible since Porsche's spent a lot of money building the car. The Panamera's also rumored to shed two doors to take the form of a coupe variant. It's not possible to suggest any more details at this time, so we'll keep you updated if we hear more.
Porsche Panamera Gallery 1
Porsche Panamera Gallery 2
Source- Auto Motor und Sport