May 25, 2009 - 12:41pm IST
Filed under
Uncategorized
Indian Autos Blog will resume posting on May 29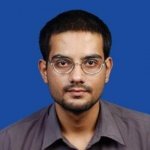 Shrawan Raja, I'm the Founder & CEO of IndianAutosBlog.com. I love teamwork and talking about cars.
The Indian Autos Blog team is on vacation and will be back on the 29th. We've been doing a lot of posting in the last month and postponed our vacation indefinitely.
But the time has come to take some time off and enjoy doing things that we otherwise don't do. We'll be back on the 29th with the BMW X3 review and the third part of the Skoda Superb 1.8 TSI review.
See you then!
IAB Team