May 13, 2009 - 7:38am IST
Filed under Sideblog, Mumbai, Special Edition, Ford Fiesta EXi, 5.5 lakh, 2 DIN MP3 player, driver seat adjustment, reading lamps
Ford Fiesta EXi special variant launched at 5.55 lakh rupees.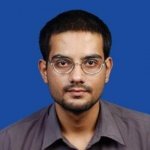 Shrawan Raja, I'm the Founder & CEO of IndianAutosBlog.com. I love teamwork and talking about cars.
Ford has launched a limited edition petrol Ford Fiesta EXi priced at Rs. 5.55 lakhs (ex-showroom Mumbai) with 2 DIN MP3 player, driver seat adjustment and reading lamps.