May 07, 2009 - 3:54pm IST
Filed under 4000 Euros, Spain, Tata Nano Europa, Tata Nano, Tata Motors
FLASH - Tata Nano Europa to cost 4,000 Euros in Spain next year
Ashwin Ram N P, Ashwin is a guy with a slightly unorthodox perception of everything. His struggle to choose a career path, between art and automotive engineering, has landed him in the field of auto journalism, where he has paved way for himself to practise both.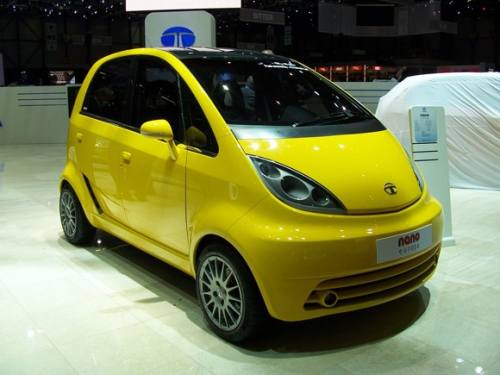 Our friends over at Autoblog Spanish have confirmed to us that the Tata Nano Europa will cost € 4,000 in Spain next year. As we reported earlier, Tata's present at the Barcelona show with a host of cars and announced the Nano's price during the car's presentation, just minutes ago. The car will be available in the market by the end of 2010.
In addition to that, the Indica Vista will go on sale with a 71 hp DICOR engine that's not offered here in India. A 75hp Multijet engine and 86hp SAFIRE (petrol) engine will also be listed in the Spanish brochure.