Apr 29, 2009 - 3:23pm IST
Filed under Barcelona Motor Show, Audi Q3 Concept, Audi Q3, Audi
Breaking- Audi Q3 Concept will debut at the Barcelona Motor Show
Shrawan Raja, I'm the Founder & CEO of IndianAutosBlog.com. I love teamwork and talking about cars.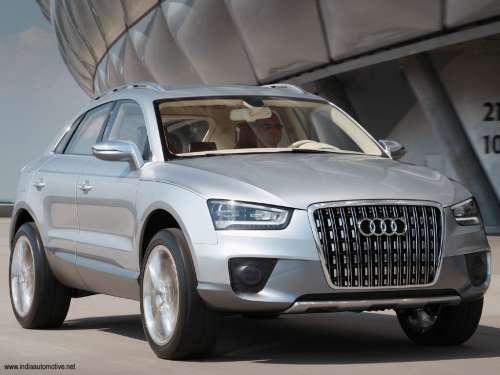 A few hours ago, an announcement has arrived from Audi confirming its presence at the upcoming Barcelona Motor Show with a new Audi Q3 concept car. This new concept will be the foundation for the production car that's scheduled for a Spanish production line in 2011.
Apart from this flagship display the Audi R8 V10, A4 Allroad and the facelifted Q7 will occupy the stall. The Barcelona Motor Show goes on from May 9 -17.