Apr 22, 2009 - 8:11pm IST
Filed under Bajaj, Commercials, Pulsar, Bajaj, discover, DTSi
Video - New Bajaj DTSi Ad is quite simply the best of the lot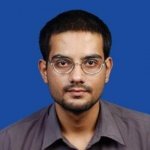 Shrawan Raja, I'm the Founder & CEO of IndianAutosBlog.com. I love teamwork and talking about cars.
The newest TV commercial from Bajaj on its DTSi technology is easily the most exciting we've seen from Bajaj. Purely inspired by the hollywood movie Transformers, this Ad is directed perfectly to stand just ahead of the one with centred around just the engine and gearbox coming together to form the bike.
Bajaj has not kept its word on the 6-months-6-bikes promise, but churns out interesting Ad after another without making any fuss at all.