Mar 06, 2009 - 3:24pm IST
Filed under Mahindra, Commercials, Mahindra Scorpio Facelift
Video- Unreleased Mahindra Scorpio Facelift Advertisement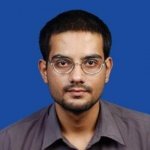 Shrawan Raja, I'm the Founder & CEO of IndianAutosBlog.com. I love teamwork and talking about cars.
The TV advertisement of the Mahindra Scorpio facelift you see above will be aired on all TV Channels from tomorrow. Mahindra, just like the Xylo Advertisement we showed you earlier, decided to air it first on blogs like ours.
The Mahindra Scorpio facelift was launched today, and IAB went for the regional launch at the local Mahindra dealership. Stay put, as the Mahindra Scorpio facelift images from the launch follows.