Feb 17, 2009 - 2:36pm IST
Filed under F1, engine, Red Bull F1 car, Sebastian Vettel, wings, differences
Video- Sebastian Vettel explains differences in 2009 Red Bull Racing F1 car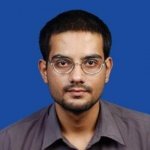 Shrawan Raja, I'm the Founder & CEO of IndianAutosBlog.com. I love teamwork and talking about cars.
2009 F1 cars seem slimmer, their wings look funny, and the design of cars win the favor of aerodynamicists while proving to be pain inducers to our eyes. Sebastian Vettel explains the differences in his Red Bull racing car.
Rules in F1 have changed, if you did not know. Engines have to last longer, cars need to more efficient, which has forced racing engineers to adopt radically different steps in reaching the summit of this steep hill.