Feb 17, 2009 - 3:19pm IST
Filed under Hyundai, Mercedes Benz S-class, South Korea, teaser, image, Hyundai Equus, Namyang, Lexus LS
Hyundai Equus Teaser Image- Mercedes Benz S-Class competitor; UPDATE- IMAGES LEAKED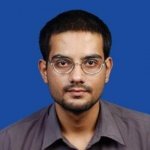 Shrawan Raja, I'm the Founder & CEO of IndianAutosBlog.com. I love teamwork and talking about cars.
Hyundai Equus, the BMW 7 Series and Mercedes Benz S Class competitor, was shown to a group of 80 journalists at Namyang research and development center in South Korea. The company also allowed the journalists to test drive the car, and surprisingly, a Mercedes S Class and Lexus LS sedan were also provided for a comparitive study.
The Hyundai Equus will be unveiled to the public on March 3.
UPDATE- Hyundai Equus first look