Jan 02, 2009 - 7:37pm IST
Filed under Baja SAE India 2009, Gearbox, Pune, preview, BAJA SAE INDIA, Dr Karuppaiah, Dr.K.C.Vora, Lombardini, Mahindra Alfa, ARAI
IAB's Exclusive coverage of Baja SAE India 2009 begins today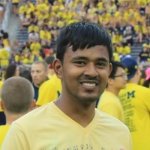 Harish Kumar, Hi, I'm Harish Kumar, fondly known as Harry. Two words explain me - Car Nut.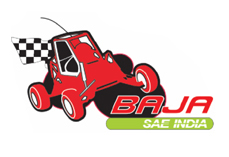 The 2nd edition of BAJA SAE INDIA will be held from Jan 30th to Feb 2nd at NATRAX (National  Automobile Test Tracks) facility of NATRIP (National Automotive Testing R&D infrastructure project) in Peethampur, Indore. There is a dedicated facility and a separate dirt Motocross track where the ultimate Endurance Race takes place. (Very similar to Le-Mans with 58 buggies but lasts only 4 hours!).
The best part is that, IAB will feature all the teams taking part in the competition and the main event itself.
"Baja SAE India consists of competitions that simulate real-world engineering challenges. Students as a team are tasked to design, build, test, promote and race an off-road vehicle that will survive the severe punishment of rough terrain.
The vehicle must be safe, easily transported, easily maintained and fun to drive. The objective of the competition is to provide SAE student members with a challenge that mirrors the steps involved in introducing a new product into the Marketplace".
The inaugural version saw participation from 27 Colleges from all over India with College of Engineering, Pune securing the top spot. All this was coordinated by Dr.K.C.Vora of ARAI, Pune. The competition was maddening and after the immense success of the 2007 event, a mammoth 108 teams had applied for a spot for the 2009 event. Difficult job for the convener Dr Karuppaiah you might think, as he had to filter out the very best teams.
The long list of teams had gone through a rigorous telephonic interview and Dr Karuppaiah and his team had filtered out only the best of the best and finally we have 58 teams.
The teams are presently testing their buggies before they all collude for the main event in just a few weeks time. Baja is an opportunity for students to put forth their classroom education and develop practical thinking.
To maintain a level playing field, the teams have been provided with standard engines and gearboxes. The engines for the 2007 event were of 280cc type producing 9hp provided by Lombardini free of cost to the teams. For the 2009 event however, Lombardini has provided a bigger 340cc engine with 11hp.
Not much you might think, but in these vehicles that weigh around 300kgs, that's a lot of usable power. the gearboxes are from Mahindra Alfa 3 wheeler, again provided free of cost.
This forms the base around which the teams have to build their buggies following a set of rules which are mostly aimed at maintaining their safety. We had gone through the rules book and we feel its very elaborate to the minutest extent.
There is a rule that states that two threads should be visible on bolts! I mean, this is very very deep stuff.
The organizers say that this will create quality engineers and will distinguish the students from the rest. We say, it does and what a change India s going to be noticing in the times to come.
We'll have posts everyday featuring the teams that are participating and their respective rides. So before you buckle up and prepare for the bumpy ride, we would recommend you to go through the SAE India Baja website to know a lot more about this competition.