Jan 19, 2009 - 1:08pm IST
Filed under Movies, fast and furious 4, april 4, trailer
Fast and the Furious 4- Trailer No.2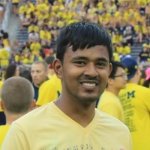 Harish Kumar, Hi, I'm Harish Kumar, fondly known as Harry. Two words explain me - Car Nut.
We have got the second trailer on Fast and Furious 4 which features most of the original cast from the first part of the movie. If the first trailer gave a taste of the things to come, this one featured hardcore driving scenes. All in all, we just cant wait for the movie which will be released on April 4.
Missed the first one? No worries car lovers, you can watch it right here.