Nov 25, 2008 - 4:44pm IST
Filed under Mercedes-Benz, Tuning, carlsson mercedes modifications, carlsson mercedes s class rs noble, carlsson rs noble, integrated front apron, front spoiler lips, curved side skirts, stainless steel grille inserts, rear apron RS, rear apron diffuser RS, carbon rear spoiler, double-walled, heat-insulated end pipes
Carlsson Noble RS for Mercedes S-Class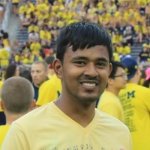 Harish Kumar, Hi, I'm Harish Kumar, fondly known as Harry. Two words explain me - Car Nut.
[singlepic=302,320,240,,]
Renowed Mercedes cars' tuner Carlsson, has just weaved their magic around the Mercedes S-Class. It makes the already imposing car much more intimidating. The car gets generous doses of Carbon-fibre thrown in for good measure. These include Stainless steel grill which combined with the restyled bumpers give the luxury sedan a sporty look. There are twin integrated fog-lamps for that extra dash of style.
The rear end is just as miffed; a rear RS apron and diffuser, topped with a carbon fibre rear spoiler. Wheels are light alloys the size of family pizzas!- 21 inches! V8 rumble is provided from the four stainless steel double-walled tailpipes which are heat-insulated and streamlined for road growling. So still not convinced? Then just look at the pictures that can just blow you away. The kit is available for the S 320 CDI, S350, S 450, S 500, S 600, S 63 and S 65.
Carlsson Noble RS Mercedes S-Class Image Gallery
Press Release
•    Exclusives tuning kit for the current S-class long version
•    More drive and elegance by the Carlsson RS model
•    Sport back muffler with four end pipes made of stainless steel
•    Light alloy rims in 21" for the current S-class
Carlsson, the Merzig-based automobile manufacturer specialised in refining Mercedes Benz models, impresses with a new high-quality RS-design kit for the S-class in either real carbon, a material which is mainly used in the Formula 1 or in polyurethane (PU). The exclusive overall package gives the S-class long version (internal production name V221) an even more sportive and unforgettable appearance. Using the RS-design and therefore the most precious materials, guarantees an unsurpassable exclusivity and uniqueness of the Carlsson S-class.
Carbon Design kit RS
The extended carbon kit for the S-class consists of selected components. The integrated front apron and the front spoiler lips enhance the sportive overall appearance. Moreover, the front view stands out for its stylish round Carlsson emblem for the front hood and characteristic grille insert. A set of especially curved side skirts with stainless steel grille inserts give the sides of the Mercedes an even more dynamic and stronger look. For road safety during day and night, there are four additional high-quality lights (fog lights and full beam). The rear section of the S-class is emphasised by its rear apron RS and a rear apron diffuser RS, crowned with a sportive rear spoiler made of real carbon. A four-pipe sport end muffler renders a sportive sound experience; it was especially developed by Carlsson with double-walled, heat-insulated end pipes and has a streamlined design made of stainless steel.
The RS design kits are available for the S-class series S 320 CDI, S350, S 450, S 500, S 600, S 63 and S 65. For more information about the exclusive tuning kits for the Mercedes Benz S-class, please refer either directly to Carlsson in Merzig, the Carlsson distribution network or any Mercedes Benz dealer.
IAB