Oct 06, 2008 - 3:49pm IST
Filed under Mercedes-Benz, Mercedes Benz S-class
Unbelievable but true- 524 units of Mercedes-Benz S-Class sold in India in 2008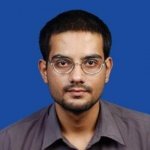 Shrawan Raja, I'm the Founder & CEO of IndianAutosBlog.com. I love teamwork and talking about cars.
Did someone remark India's suited only for small cars? We won't term that statement is 100% wrong, but it makes scarcely any sense to say something like that. At a time when Mercedes-Benz India has sold a whopping 524 units of its S-Class luxury sedan this year, you begin to comprehend why Audi aggressively markets its A8 and BMW, the 7-Series, here in India.
Flourishing sales figures has given rise to happy faces at Mercedes' pavilion. This year has by far been one of the best ever for MB in India. It crossed the 20,000th milestone at its factory. The first eight months of this year has been very successful, as statistics show a 56% growth over the same period in 2007. The new C-Class, which ironically looks like the younger brother to the S-Class, has been a very successful product. A sales growth of 135% was registered compared to the previous year.
On this happy occasion, Sanjiv Sahajwala, Director- Sales and Marketing of Mercedes-Benz India added: "The luxury car portfolio from Mercedes-Benz has the largest scope and depth at present in India. Our customers appreciate that they can get the latest and the best from the Mercedes-Benz stable, backed by the most extensive after-sales service network as compared to any luxury player in India a critical enabler towards maintaining traction in the Indian market."
Source- Domain-B