Oct 17, 2008 - 5:10pm IST
Filed under Lamborghini, lamborghini rgt on sale ebay, lamborghini ebay, ebay find lamborghini rgt, lamborghini rgt ebay sale
ebay find of the day - Lamborghini Murceilago R-GT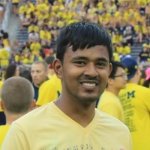 Harish Kumar, Hi, I'm Harish Kumar, fondly known as Harry. Two words explain me - Car Nut.
Ebay is a totally insane place. You can find all sorts of stuff there and here is the coolest car on sale by far-a Lamborghini Murceilage R-GT. Unveiled at the 2003 Frankfurt Motor Show, the Lamborghini Murcielago R-GT was Lambo's first variation on the popular V12 supercar first released in 2001. Boasting around 590 horsepower, the R-GT still holds the same V12 engine as the standard car. It was also converted from the standard AWD to a rear-wheel-drive layout due to FIA regulations.
This is a serious piece of kit and a razor sharp handler and it could be yours!! One such example is now for sale on eBay for a Buy-it-Now price of $395,000.
More pics after the break
IAB
Source : Automoblog