Oct 26, 2008 - 5:12pm IST
Filed under Biz, Rider Stuff, safety, airbags for bikes, airbags bikes, airbags bikers, airbags bike riders, neck airbags bikes, crash, Protection, neck airbag
Airbags for bikes- Taichi Racing Airbag Protection System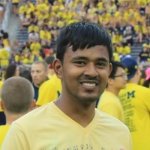 Harish Kumar, Hi, I'm Harish Kumar, fondly known as Harry. Two words explain me - Car Nut.
Two wheelers aren't always considered safe in comparison to four wheelers. Consequently, to alleviate the misery further, what we have here is possibly the world's first airbags for bikers. One of the new developed products to use in the near future are airbags to protect your neck. It should go a long way in improving the safety aspect for bikers. Just check out the video below to see how it works.
In this video you can find out how the T-RAPS or Taichi Racing Airbag Protection System will work when you crash. It's still a prototype but together with your leathers, helmet and gloves, safety and protection will be also your keywords.
Source : Two Wheels Blog