Sep 17, 2008 - 4:17pm IST
Filed under Specials, Future cars, Mitsubishi, Renderings, Mitsubishi, Lancer, Outlander, Hyundai Sonata Embera engine
IAB Exclusive- Renderings of facelifted Mitsubishi Outlander due for Indian foray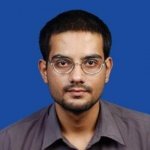 Shrawan Raja, I'm the Founder & CEO of IndianAutosBlog.com. I love teamwork and talking about cars.
The Outlander will be Mitsubishi's trump card and there is a fair quota of chance for it to topple out the CR-V and claim the record of the lead selling premium SUV in India in under a year. At least if things go properly. Displayed above is IAB's version of the Outlander which in reality, borrows styling cues from the Lancer. Our photoshop expert Milko, has tried his best in bringing out the visual features in the rendering.
Erected on the Lancer platform, the SUV was exhibited to the Indians at the Delhi Expo in January this year. This 5-seater will arrive with the petrol engine which the Hyundai Sonata Embera uses at present which will be wedded to a 6-speed manual transmission and also to a costlier flappy-paddle gearbox.
With Macpherson struts up front and multi-link setup backside, the Outlander will be qualified to do a skilled job on the tarmac and equally well off it. The car will be assembled in India, which will be one of the key factors for its lower cost, compared to the Honda CR-V and the Chevrolet Captiva. We have to wait until next month when Mitsubishi unveils it to know the precise pricing and trims. So until then, stay tuned to IAB