Sep 25, 2008 - 1:20am IST
Filed under Biz, Bajaj, Bajaj platina 125 review, bajaj platina 125 launched, bajaj platina review at IAB
Bajaj Platina 125 Launched!!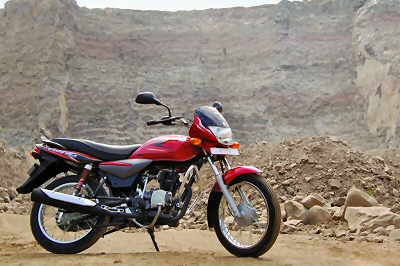 Bajaj has unveiled the 125c version of its popular bread and butter model Platina. The 125cc unit is the same as present in the XCD and sports Bajaj trademark DTS-Si and Exhaus-Tec technologies. Apart from these, it also sports Electric start, Ride Control,Auto Choke, Maintenance free bettery, Twin pilot lamps and SNS Suspension.
Stay Tuned to IAB for the review, coming soon!