Aug 16, 2008 - 3:29pm IST
Filed under Toyota, Stumble Upon, sedan, Toyota, Corolla, Art, wires
Benedict Radcliffe meshes up a Toyota Corolla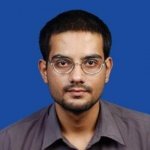 Shrawan Raja, I'm the Founder & CEO of IndianAutosBlog.com. I love teamwork and talking about cars.
Over the past 40 years, one Toyota Corolla car has been sold on average every 40 seconds, which makes this automobile one of the most liked by people all over the planet. Customizations, usually, at least for the Corolla are spoilers, leather interiors in unorthodox colors, a couple stripes or occasionally even a more powerful motor. However, Benedict Radcliffe had other ideas.
He made use of the Corolla and produced a completely matchless bit of art. Utilizing its sillehoute as a guide, he constructed a skeleton out of flexible wire. Check it out.
Source- Toxel