Aug 27, 2008 - 2:57pm IST
Filed under History, Traffic regulations, land speed record, Bonneville Salt Flats
27th August in Automotive History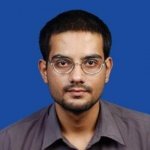 Shrawan Raja, I'm the Founder & CEO of IndianAutosBlog.com. I love teamwork and talking about cars.
August 27th 1904
Newport, Rhode Island, imposed the first jail sentence for a speeding violation on this day. This was a severe sentence in 1904 since traffic laws were still comparatively new-the first traffic laws wasn't brought about until 1903, when New York instituted a two-page book of rules. Early traffic regulations varied significantly from state to state, some having no speed limits at all.
August 27th 1938
Captain George Eyston set a new land speed record of 345.49mph when he voyaged over the Bonneville Salt Flats in Utah in a Rolls-Royce-powered Thunderbolt. The land-speed trials have been held every year since 1903, proving as a test of automotive technology and proof of escalating speeds. Captain Eyston's record was specifically unforgettable, for it was one of the few years that the record was not held by Malcolm Campbell, who ruled the trials for virtually 30 years.