Aug 20, 2008 - 3:10pm IST
Filed under History, History, Mazda, U.S, Japan
20th August in Automotive History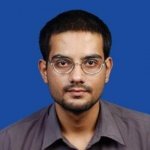 Shrawan Raja, I'm the Founder & CEO of IndianAutosBlog.com. I love teamwork and talking about cars.
August 20th 1946
World War II civilian truck confinements were taken off in the U.S. Truck restrictions were only the beginning of special regulations during the war. Civilian auto production more or less stopped after the assault on Pearl Harbor as the U.S. automotive industry turned to war production, and gas rationing began in 1942.
August 20th 1991
The Mazda Motor Corporation of Japan declared on this day that it planned to enter the luxury car market in 1994 with the Amati. Few other high-end brands from Japan had previously been introduced: Lexus, Infiniti, and Acura. However, the idea never took off.