Aug 16, 2008 - 8:53pm IST
Filed under History, History, starter motor, cruise control
17th August in Automotive History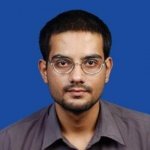 Shrawan Raja, I'm the Founder & CEO of IndianAutosBlog.com. I love teamwork and talking about cars.
August 17th 1915
Charles F. Kettering of Detroit, Michigan, patented the electric automobile self-starter on this day. Kettering, along with Edward A. Deeds, established Delco (Dayton Engineering Laboratories Company). Kettering and his company invented countless enhancements for the automobile, including lighting and ignition systems, lacquer finishes, antilock fuels, and leaded gasoline. The Cadillac was the first car to use the electric starter, and Delco would subsequently become a subsidiary of General Motors. As it happens, before he commenced working on cars, Kettering also invented the first electric cash register.
August 17th 1890
Ralph R. Teetor, creator of the cruise control, was born in Hagerstown, Indiana, on this day in 1890. A mechanical engineer with a degree from the University of Pennsylvania, Teetor started working at the Light Inspection Car Company. This family trade subsequently developed into the Perfect Circle Company, of which Teetor became president. Teetor had a knack for inventions and continued to work on new ideas after his retirement. His achievements are even more impressive because he was blinded at the age of six, but never let his physical disability keep him from his dream of becoming an inventor.